Town Tinker Tube Rental Group Rate Schedule
10 – 20 People
10 % Discount
21 – 50 People
15% Discount
51 – 100 People
20% Discount
Charitable Organizations - Such as the Boy Scouts, Girl Scouts, Religious Organizations, etc., regardless of size get the full 25% discount.
All group rates apply only on weekdays, Monday - Friday with the exception of 4th of July and Labor Day.
No group rate discounts will be given on Saturdays, Sundays, 4th of July Weekend, and Labor Day Weekend.
Group rate discounts apply only to the rentals of inner tubes, life vests, helmets, wet-suits, and creek sneakers. All other goods sold or services provided are not subject to any discounts.
If you are part of a group of 20 or more and are interested in making reservations

c
all or write: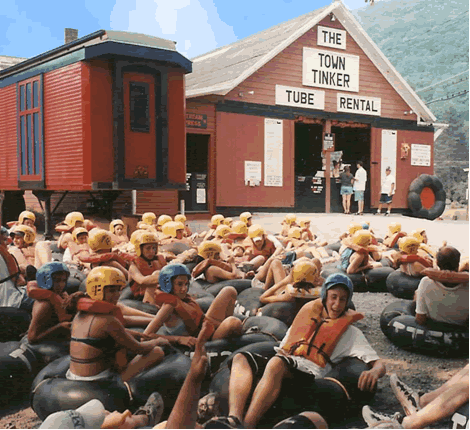 The Town Tinker Tube Rental
PO Box 404
Phoenicia, NY 12464(845) 688-5553
• Prices • Group Discounts • Gift Certificates •
• Kayaking Package • Merchandise •